Let us be a part of revelation of a life-changing event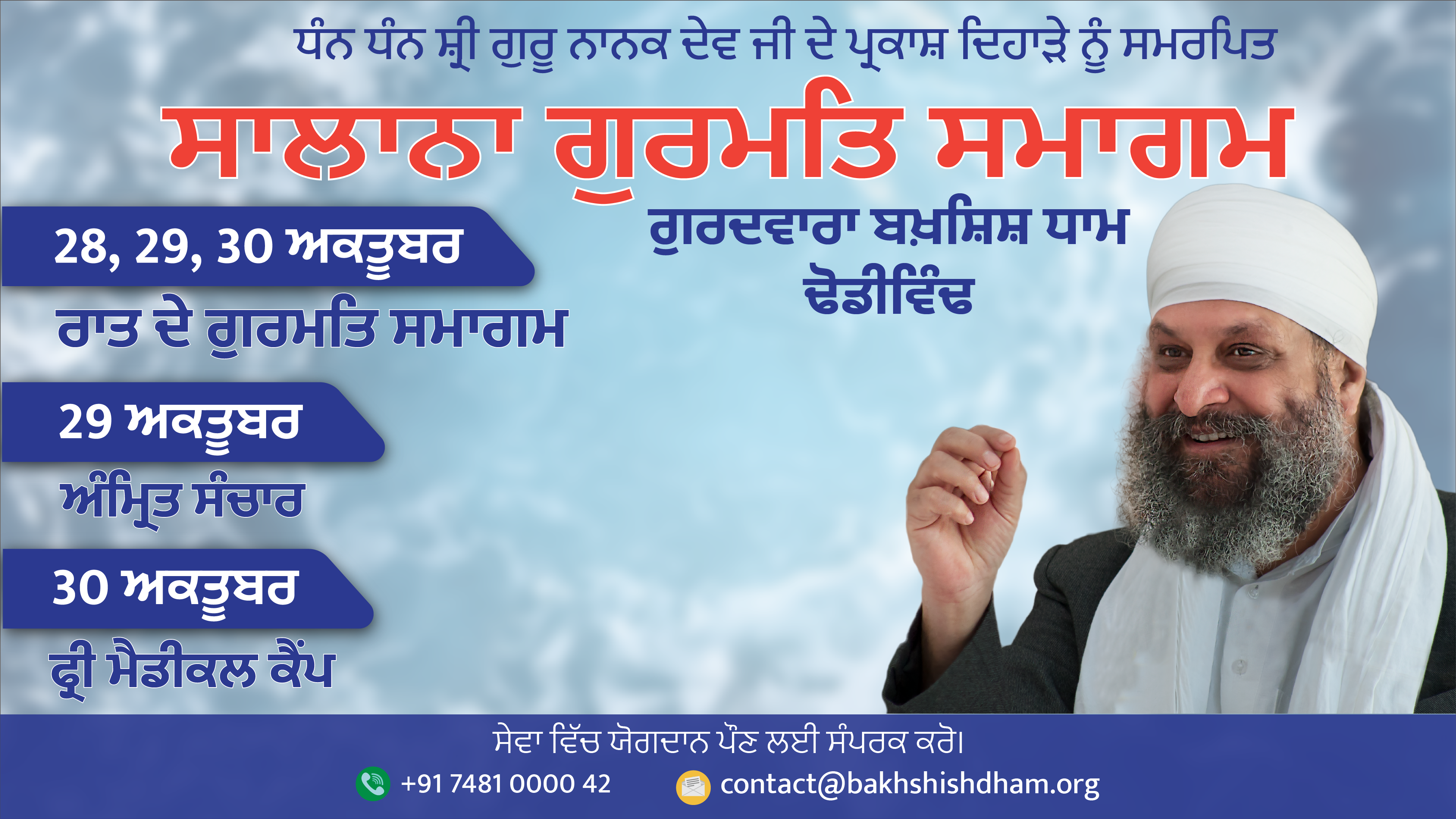 With the advent of winters, the lovers of Guru Guru Granth Sahib Ji are wrapped up warm through following conventions set out by Sikh religion's leading lights on these three days. Originally, devout convocation is arranged as a form for rekindling the spark among the devotees to remember Guru Nanak Dev ji. Blessed souls gather to honor the event as Guru Ji's prakash purab; being a part of this devotional tradition they give ear to several Kirtani Jathas and divine personalities.
Medical camps followed by these spiritual discourses are scheduled for the needy for free as well. Particularly, in the camps, medical check-up and treatment are done along with the arrangement of tricycles for disable individuals. On the whole, manifestation of spiritual belief is imbued with the Baba ji's preaching and altogether contribution of congregation.
In the due course, volunteers along with the organizers, come forward to carry out the preparation of this enlightening event; some help by doing practical works, and rest even bring amenities for the people seeking accomodation, charity works. True intent of what our initial directors of the path of Sikhism, Shri Guru Granth Sahib Ji, want is put forth deliberately. In this way with a sense of sheer faith yearly event is conducted collectedly which further drives all the beings aboard on this 3 day journey to experience pure bliss.
Ultimately, rooting almost the feeling of ecstasy in all the attendees so that they might bring good to oneself and the world. Highly anticipated by seniors, this occasion is remarked with utmost respect for the people to surely be a part of revelation of such a life-changing event.
Categories:
Sant Samagam